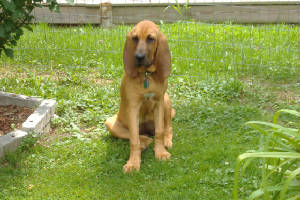 Miss Belle, our new Bloodhound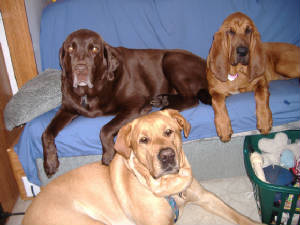 Kipper, Tracker, & Beau camping trip May 28,2008 ©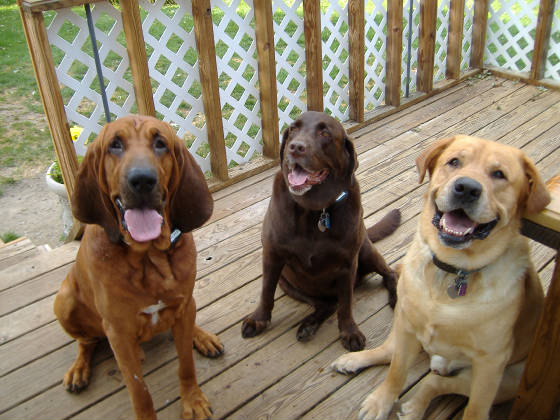 Tracker, Kipper, & Beau 2010 ©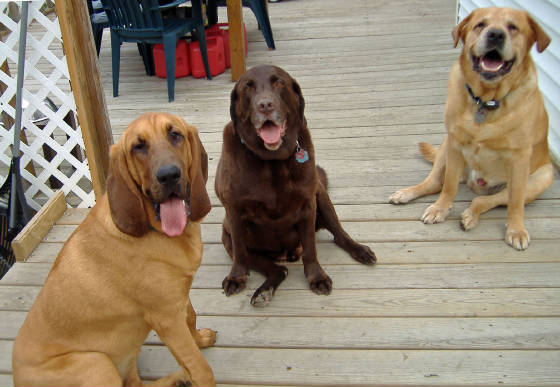 Miss Belle, Kipper, & Beau 11-24-2011
I want to thank all who have checked out my website, and now for the data you have clicked onto this page and are looking for.
We live in the beautiful Green Mountains of Vermont, as far south in Vermont as one can get with our two Labrador Retrievers, and our Bloodhounds pictured on this page, along with our other varmints "the Cats". "The Cats" being cats would not co-operate for photos; you know how cats are. We used to have ferrets and other creatures too, but they have all crossed over the Rainbow Bridge. No it's not Narnia here, but it is a beautiful state with crazy seasons and clean air. Winters can be nasty, but like any place of residence, you take your chances. In fact, we are natural born native Vermonters; born here, educated, and professionally employed Vermonters.
I have been doing crafts, short story writing Yes, I am a published author too), free hand drawings, and painting since I have been a child, and put a lot of time in each piece that I work on. I love watching how each new piece actually develops, and try as I have, like nature, I can never totally been able to duplicate any two pieces so that come out alike.
Please feel free to contact me for any questions or requests that you might have.
I have also provided a direct link to my books below...... click on the link and explore the books.
We are also on Face Book.....dogs have their own Face Book page too with almost , sometimes daily adventures.......TWO LABS and A BLOODHOUND
You can also see some videos and slide shows about the dogs on YOUTUBE...just type in TWO LABS AND A BLOODHOUND. ©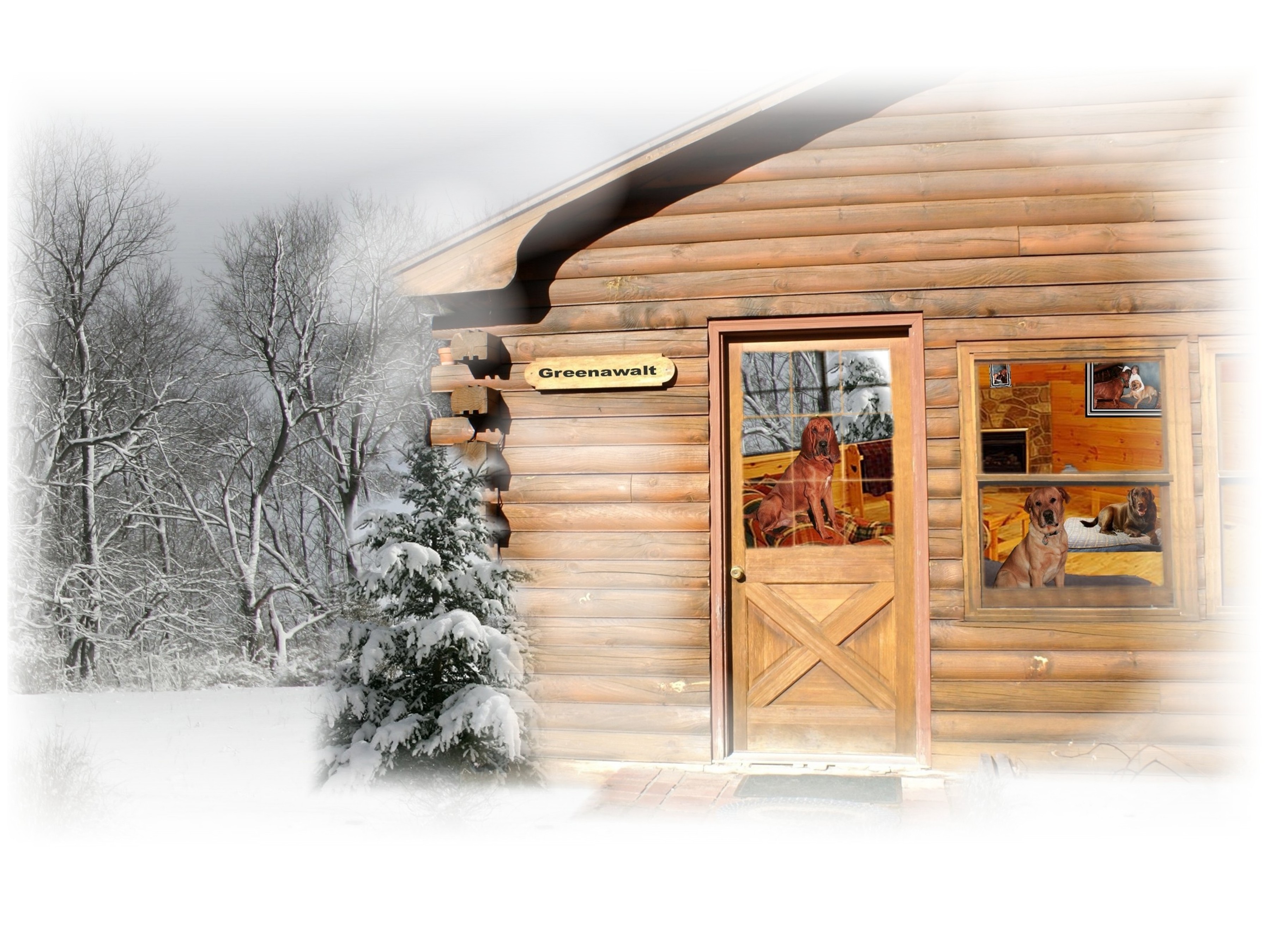 TWO LAB and A BLOODHOUND book cover ©
Pictured above is the book cover for
Two Labs and A Bloodhound The Adventures Begin, a biography which is now available.The link below will take you directly to the TWO LABS and A BLOODHOUND website for more information, along with more photos and links to a video and slide shows of the boys.
CHOSEN PATHWAYS is a collection of short stories where the dogs tell about some of their adventures. They were gracious to allow some humans to speak also.
You can also read about Miss Bell, Princess Pepper, and Pepper's biological brother, General Ulysses (same parents, different litters) on www.twolabsandabloodhound.com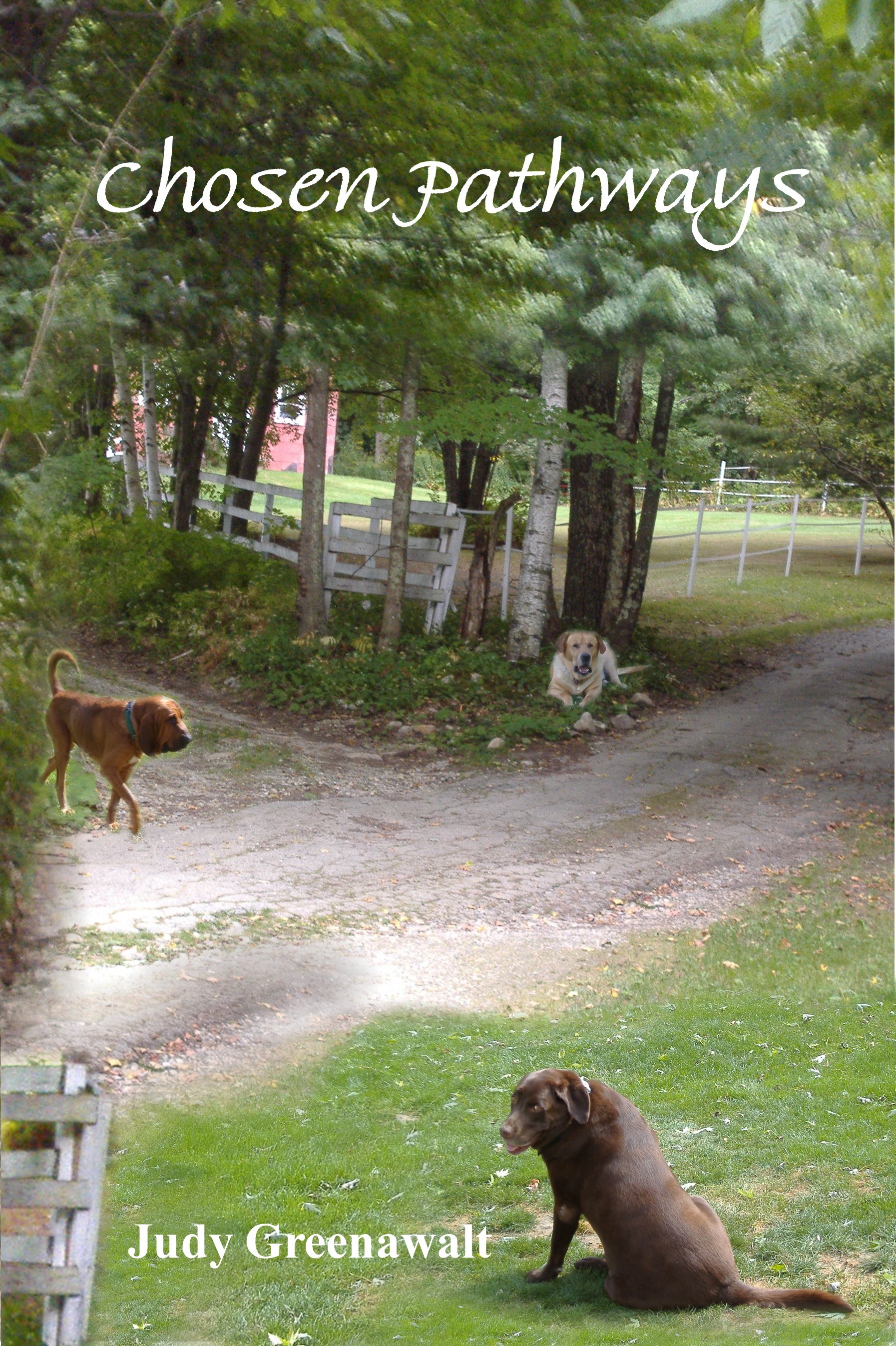 Front cover of CHOSEN PATHWAYS ©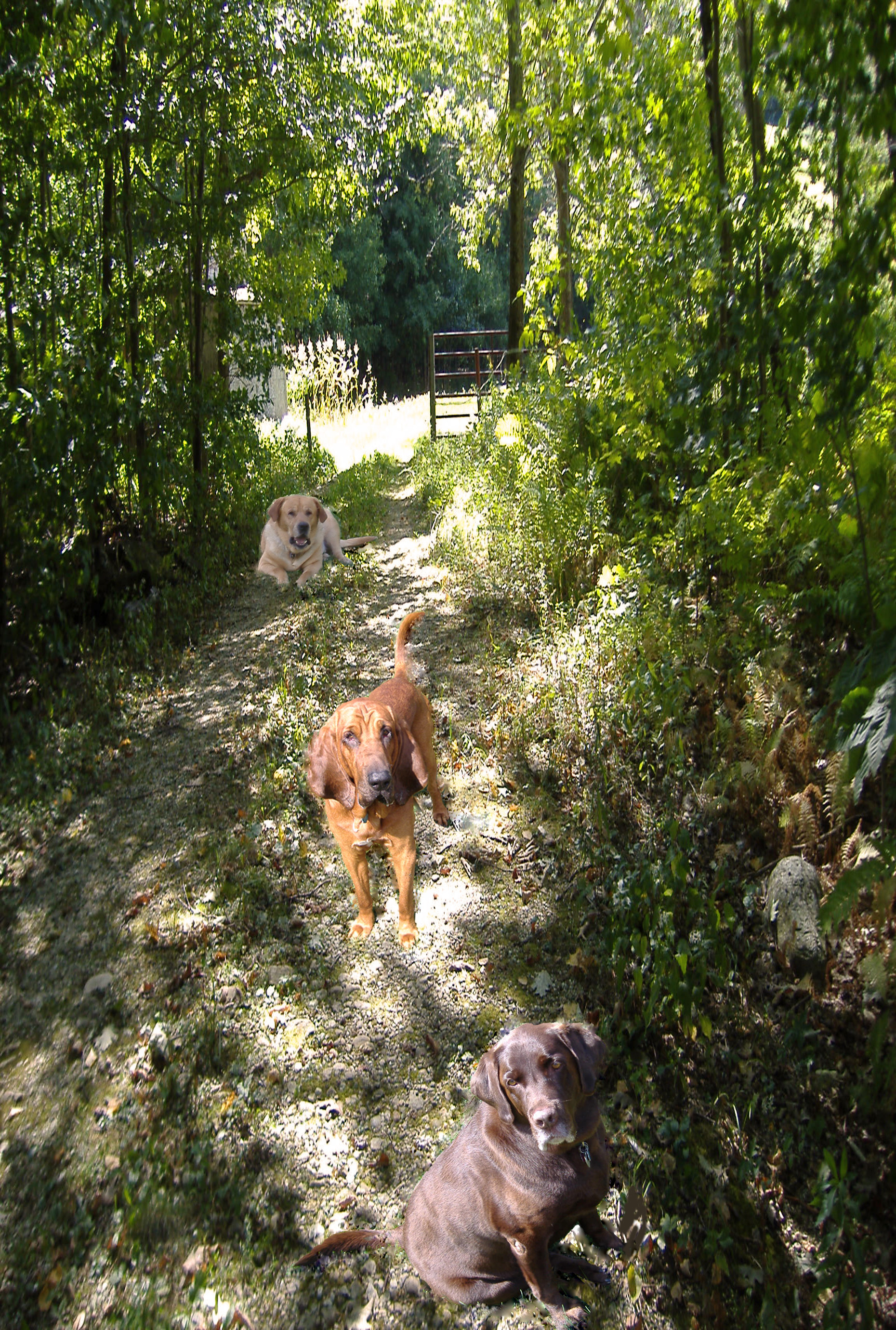 CHOSEN PATHWAYS back cover ©